ALL NECKLACES ARE HANDMADE AND CAN BE
FITTED TO A SPECIFIC LENGTH. CLEOPATRA
NECLACES ARE $50.00 WITH A WIDE RANGE OF
CRYSTAL CHOICES.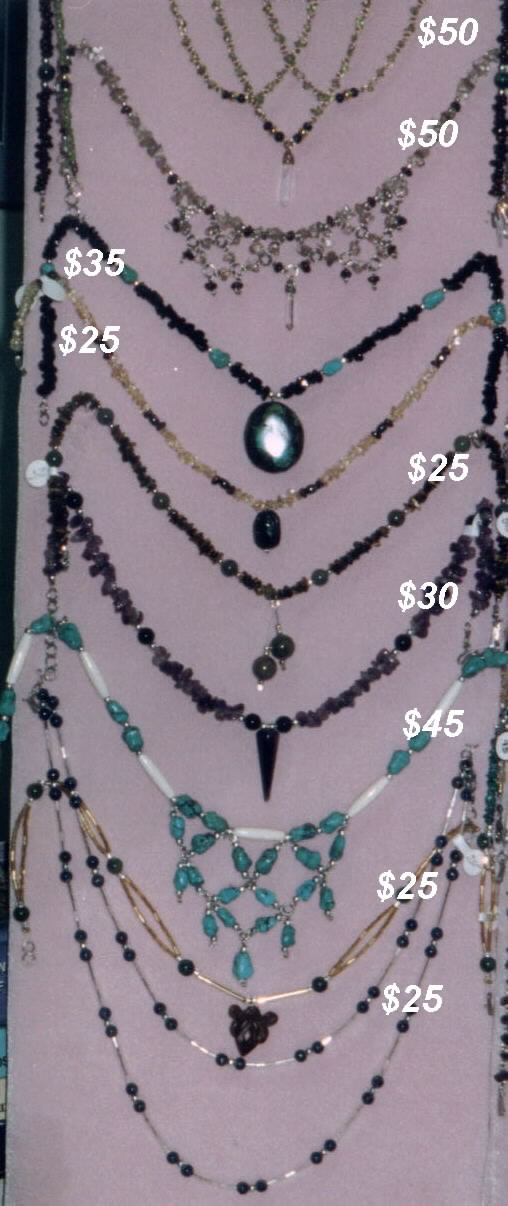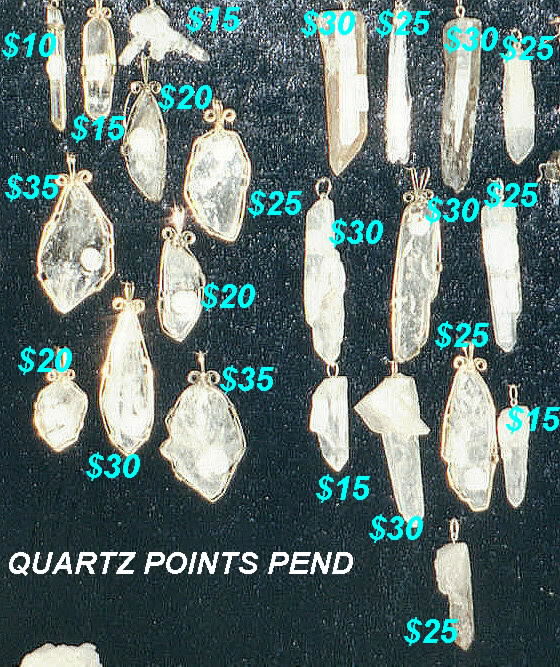 LOOKING FOR A NECKLACE IN A SPECIFIC CRYSTAL OR PATTERN? PLEASE ASK, WE WOULD BE HAPPY TO HELP YOU CREATE THE STYLE AND SELECT THE CRYSTAL OF YOUR CHOICE. WE ALSO CARRY CHIP BEAD BRACELETS--$8.00 AND ANKLETS--$8.00 WIDE VARIETY OF CRYSTAL (depending on stock availabilty).